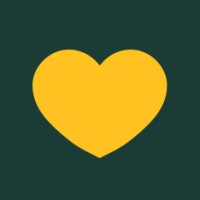 Jane Technologies - Technical Support Representative 
Jane Technologies, Inc. is looking for a representative with strong technical skills and a passion to support our partners.  This individual will interact with dispensary staff and their customers and patients to address any of their technical questions and needs. Patience, organization and empathy are crucial to this role, as it is this individual's priority to go above and beyond with every problem solving opportunity.
The Technical Support Representative will handle outreach from a variety of support channels, such as Salesforce and Zendesk. Professionalism and exceptional written and verbal communication are all imperative. The ideal candidate is passionate about the ongoing success of every dispensary partner and welcomes challenges with eagerness and tenacity. 
This role will be fully remote, but will never operate in a silo. We are a tight knit team and we offer incredible resources, tools, training, and support/coaching as needed. 
Culture is the single most important component of Jane's success to date.  A successful candidate will thrive in our environment of mutual support, relentless pursuit of excellence, creativity, and complete lack of ego. 
Company Overview:
Jane Technologies, Inc. is a MIT-founded technology company in the cannabis industry, and we are growing extremely quickly. Jane has developed the cannabis industry's first real-time marketplace, where consumers can discover and order cannabis online. We believe in the cannabis industry's ability to bring well-being, health, and love into this world, and it is our mission to bring confidence to the online cannabis shopping experience.  To learn more about who we are, our culture, and whether this is the right place for you, read our Key Values profile: https://www.keyvalues.com/jane.  Check out our product at: https://www.iheartjane.com/ 
Primary Responsibilities:
Interact with partners to resolve tech-related questions and queries - looking for candidates open to working

Saturdays and Sundays during EST

time zones

Troubleshoot software and hardware issues for our partners and end-users
Desired Background & Requirements:
Experience in running and reading SQL queries and reports

Experience with Postman and/or pgAdmin

Ability to multi-task and set priorities in a fast-paced environment

Strong problem-solving and analytical skills

Excellent communication and follow-up skills

A minimum of two (2) years working in a similar/related role

An Associate's or Bachelor's degree in a field of business, communication, or computer science preferred
Jane Technologies is proud to be an equal opportunity employer, and committed to providing employment opportunities regardless of race, religious creed, color, national origin, ancestry, physical disability, mental disability, medical condition, genetic information, marital status, sex, gender, gender identity, gender expression, pregnancy, childbirth and breastfeeding, age, sexual orientation, military or veteran status, or any other protected classification, in accordance with applicable federal, state, and local laws. EOE, including disability/vets.